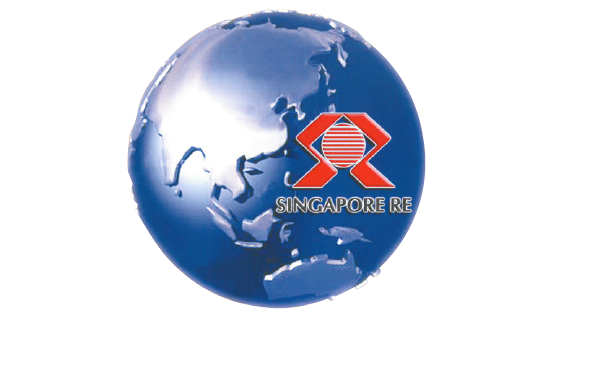 About Singapore Re's logo:  The Company's logo was first adopted in 1979. Singapore Re was then represented by the stylised 'S' and 'R', graphically shaped as a pair of hands supporting a spherical ball, the local reinsurance market.
When Singapore Re was listed on the stock exchange in 1987, the ball was divided into lines of equal proportion, suggestive of its regional expansion drive, particularly in the ASEAN region.
Reflecting the Company's current emphasis to further widen the geographical scope, the logo is superimposed on a globe motif, which prominently features the Asia-Pacific region.